Saying No to One Thing Means Saying Yes to Another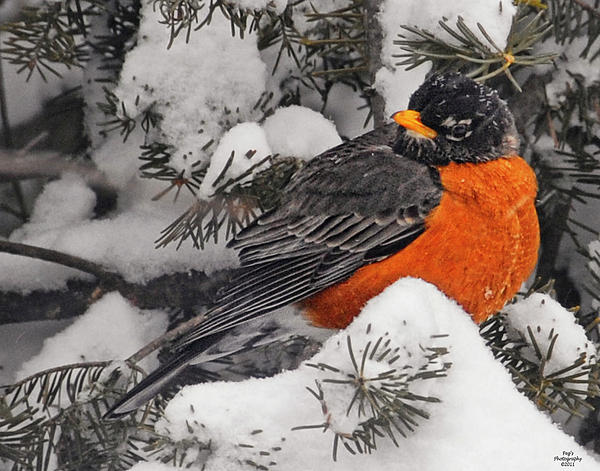 As we Minnesotans watch an April snowstorm blanket the landscape with eight new inches of "pretty stuff", it's hard to accept "no" from Mother Nature when we yearn for Spring RIGHT NOW.  We desperately want warm sun on our faces, robins and daffodils, not boots, gloves, and snow shovels!
Isn't it interesting to note how as adults, we have experiences that thwart our desires, just the way our kids do?  Last night, my son texted me an interesting thought to ponder.  "When we say no to something, we're saying yes to something else."  Then he typed, in his adorably thought-provoking way, "Opposition."
When our children are oppositional, they are saying "no" to one thing, such as "brush your teeth", "get off the computer", "time for bed", or "finish your homework." What's the thing they are saying "yes" to at that moment?  Of course, you might answer, more freedom to play video games, more freedom to stay up late, more freedom to watch a movie instead of finish homework.  But there's more to it than that.
When children oppose their parents, they're also saying "yes" to their own sense of who they are.  As young as 12 months, they're wired to start opposing their parents' requests because they are exercising their newfound will.  Is this a disrespectful aspect to all children?  Some may argue yes.  But it's really more helpful and less conflict producing to see it as a natural developmental phase.  As adults, this is our job and we even benefit from celebrating that our kids with big wills are on the right path. We do better to support their will, rather than try to fight it.
So, you might say to me, "How do we get the bath taken in time for bed, when all they want to do is play?"  The answer lies in recognizing the emerging will as a vital part of the child's growth as a person.  Acknowledging how much they want to continue to watch their favorite show, play their favorite video game, or finish up their art project, will go a long way toward gaining cooperation.  Say, "You're really into this game, I can see! I notice that you're gaining a lot of new skills by playing it. Finish this one game and I'll meet you in your room, ready for bed in 10 minutes."
This approach acknowledges the child's will to play the game and also encourages, rather than forces, the letting go.  (We all know how well it turns out when we try to force a child to do something.)
Here are the 5 steps:
1. Establish a routine bedtime with your children's input during a family meeting.
2. Tell your child exactly how you will let him or her know it's bedtime.  Have him sit in front of the computer and rehearse this aspect.  Place your hand on his back if he can tolerate it, and say in a respectful tone, "See what time it is? I'll meet you in your room in 10 minutes."  That's all.  He knows when bedtime is.
3.  Just wait respectfully for him to comply.  If it takes longer than you thought, rehearse again tomorrow, but don't lecture now.
4. Give heartfelt appreciation for coming when he does.  Even if it's a few minutes late, you want to let him know he's been successful in coming to the room.  Reward what you want, and you will see more of it.
5. Have a peaceful, appreciative end to the day.
If you need coaching help with these steps, or any other parenting challenge, click here.